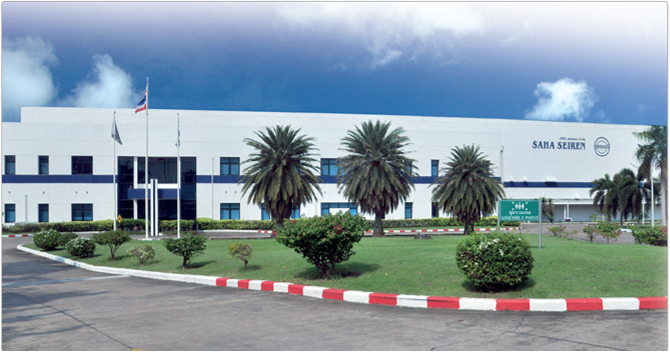 To share SEIREN group's dream with our customers "Feel the Next Dream"
A dream... is not just something to imagine, it is something to realize. SEIREN group only call something that we can surely achieve as a dream.
A dream... is something specific that we can achieve by action, serving as a milestone that helps us change our status quo.
We are making our best efforts to embody our dream so that we may share it with our customers, while challenging ourselves to transform it into reality, thereby pushing forward with change.

SAHA SEIREN's dream is to be and ensure the position of No.1 fabric supplier in ASEAN area, with our philosophy of "CUSTOMER SATISFACTION", "TEAM COOPERATION" and "CONTINUOUS IMPROVEMENT", to change the world with our dream.