QUOLE - New Material Exceeding Genuine Leather -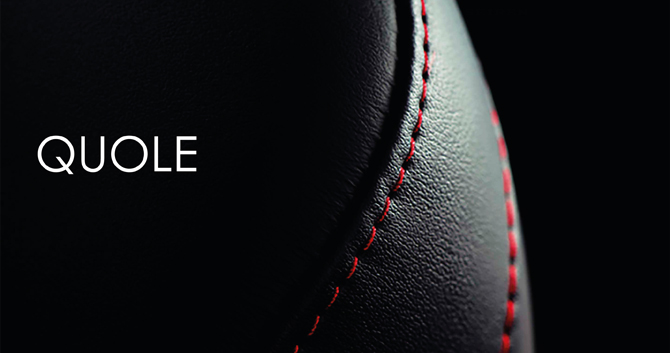 QUOLE
New Material Exceeding Genuine Leather
QUOLE series are eco-friendly material developed with our original technology acquired over a century, which have the features of superior physical properties, excellent touch, diverse design expression and several function.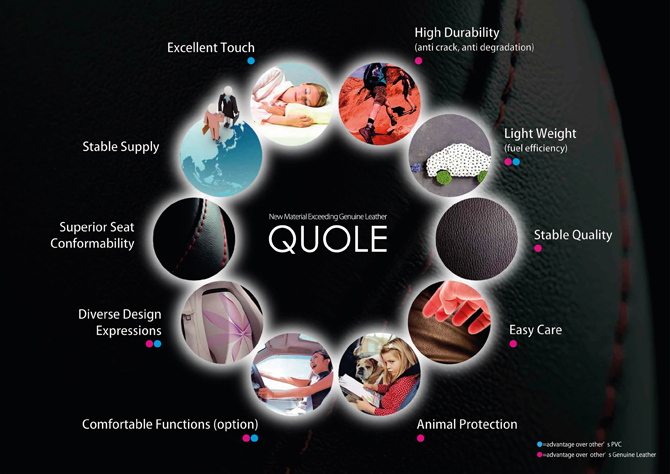 Superior Material Properties
High durability compatible with excellent touch
Seiren achiveves superior seat material which have the features of high durability and excellent touch by optimizing the design of raw materials and its structure. QUOLE will provide satisfaction of keeping initial good quality without degradation occurring commonly in PVC and genuine leather.